MathDoctors is a weekly class program organized by the School of Mathematical Sciences, Universiti Sains Malaysia. Our classes are dedicated for Mathematics (Form 1 to Form 5) and Additional Mathematics (Form 4 and Form 5). We aim to cultivate interest in learning Mathematics in a fun and conducive environment. Our tutors are selected from USM post-graduate students. There are three modes of classes that will be conducted in 2023:
1. Physical or online group sessions: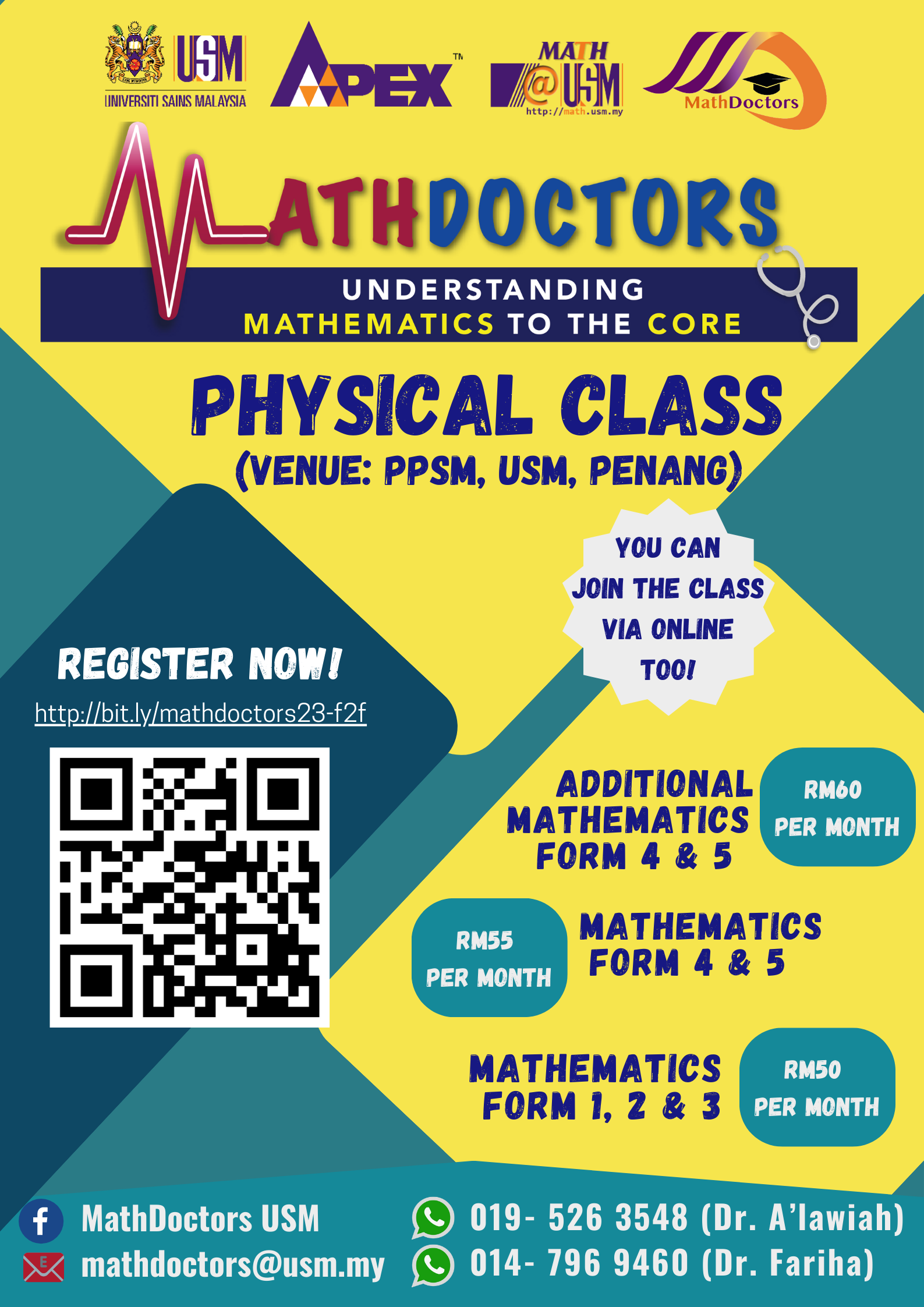 Register Physical Classes Here
*Any inquiry regarding the registration for this group session, please contact 019-526 3548 (Dr A'lawiah) / 014-796 9460 (Dr Fariha).
2. Private session:
Students can choose to have private session (one-to-one) with two options (online or physical) with our tutors at their preferred time and place. This session is also open for 1-4 students per class. For the physical option, we cover both the mainland and island area.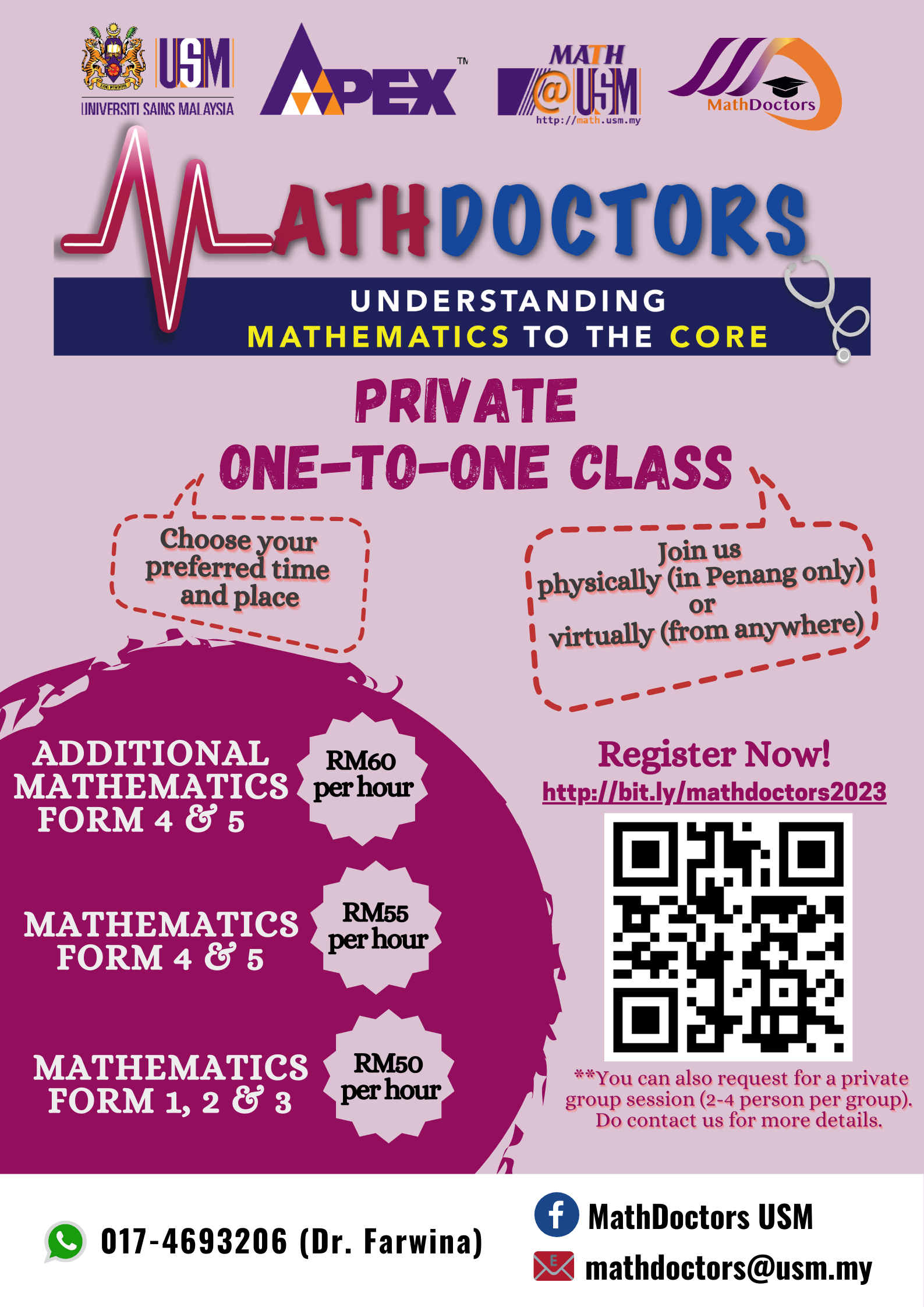 *Any inquiry regarding the registration for private session, please contact 017-469 3206 (Dr Farwina).